NEWS
NEWS
Fairplay House Residential 10th-12th May 2023
Our Dove & Woodpecker classes have had a wonderful time at Fairplay House.
They were split into 2 groups and between them took part in canoeing to Sandford Lock, an assault course, went crabbing at Mersea (they caught 204 crabs), braved the zip line, 3G swing & had a campfire. 
Fairplay House Residential 9th-11th May 2023
Our Rook and Jay classes had an amazing time, full of fun and adventure at Fairplay House this week.
They have been on the  zip wire, 3G swing,  toasted marshmallows over camp fires, undertaken an assault course & taken a trip to Mersea beach.
Primary Afternoon Tea - Tuesday 9th May 2023
On Tuesday 9th May, our Primary department enjoyed preparing an Afternoon Tea to share with our parents/relatives. 
Pupils were kept busy preparing art work, writing menus and some got involved in making the invitations too.  A tea of sandwiches, scones and cakes was shared with tea/coffee or juice available to drink.  The pupils were excited to welcome their families to join us for the occasion.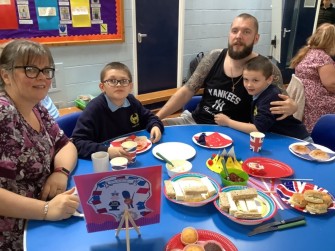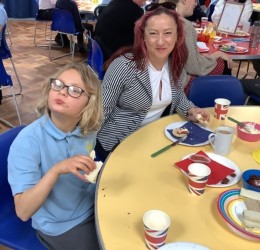 A Crown fit for a King!
As part of our coronation activities, pupils were invited by Chelmsford Rotary Club to create a 'Crown fit for a King!'.  During our weekly celebration assembly on Friday 5th May 2023, we were visited by
Angela & Geoff Dickman from the Club who presented medals and certificates to all participants.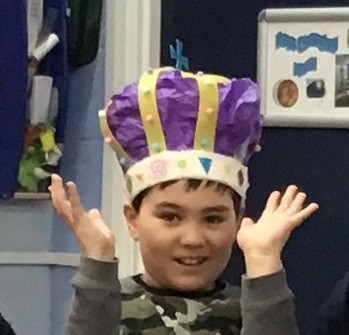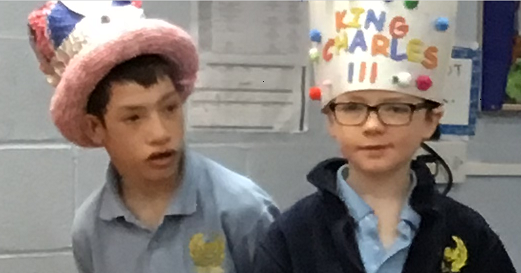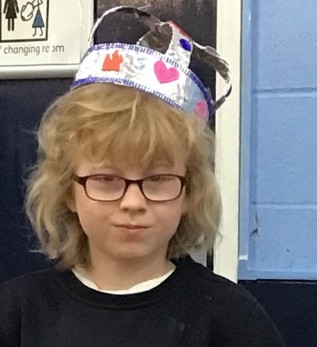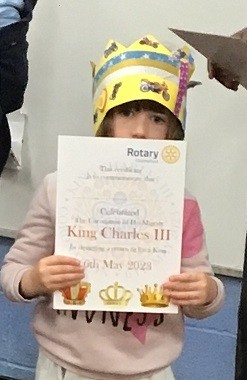 We are sure you will agree that our new King Charles would look fitting in all the creations - they would be a lot lighter to wear too!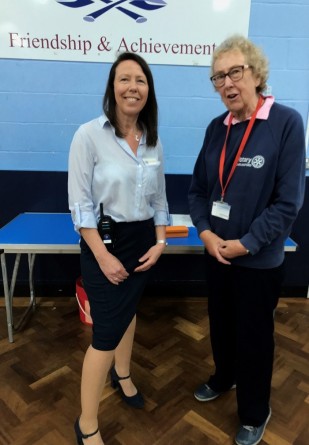 The Coronation of King Charles III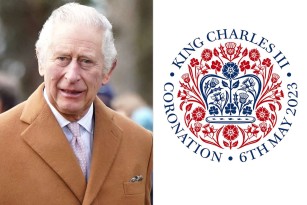 On Friday 5th May 2023, some of our staff and pupils had great fun, digging and planting a tree in commemoration of the coronation of King Charles III.
They dodged the rain showers to plant a beautiful young Cherry Blossom tree that has been affectionately called 'Dave' after our hard-working Facilities Manager - this was in some way to apologise for the amount of mud they managed to walk into reception after planting!
We look forward to watching this beautiful young tree take root and grow over the coming years. 
Year 9 Residential  Trip - March 2023
Our Year 9 classes, Eagle and Kestrel enjoyed a fun-filled residential trip to Derbyshire recently.  Our daredevils had the opportunity to try canoeing, worm-holing, climbing, abseiling and mountain walking.  They all returned tired, happy and very proud of themselves.  Here are a selection of photos from what will no doubt be a trip they talk about for a long time.
Gymnatics fun in PE Class
Our pupils have been having lots of fun in PE lately as they have enjoyed 'gymnastic' style lessons.  The photos below show the room ready for the fun to begin...and some students taking on the gym challenge.
Meeting for New Parents & Carers 2023
Thriftwood School
The meeting is an ideal opportunity to meet with key staff, find out in detail how the school works and how we can work together to support your child.  New parents will be  sent an invitation letter to this event which normally takes place in July - a response will be required to confirm your attendance.  Full details will be sent to all new parents during the Summer term. 
Please note that the meeting is for parents only, thank you.
PFA Summer Fete - Thriftwood School 2023
Wednesday 12th July 2023
12 noon to 2.30 p.m.
Our Summer Fete and Family Picnic is a lovely opportunity to enjoy the fete with your child before they join us/return in September and enjoy a picnic in (hopefully) the sunshine.  Please bring your own picnic and picnic blanket.